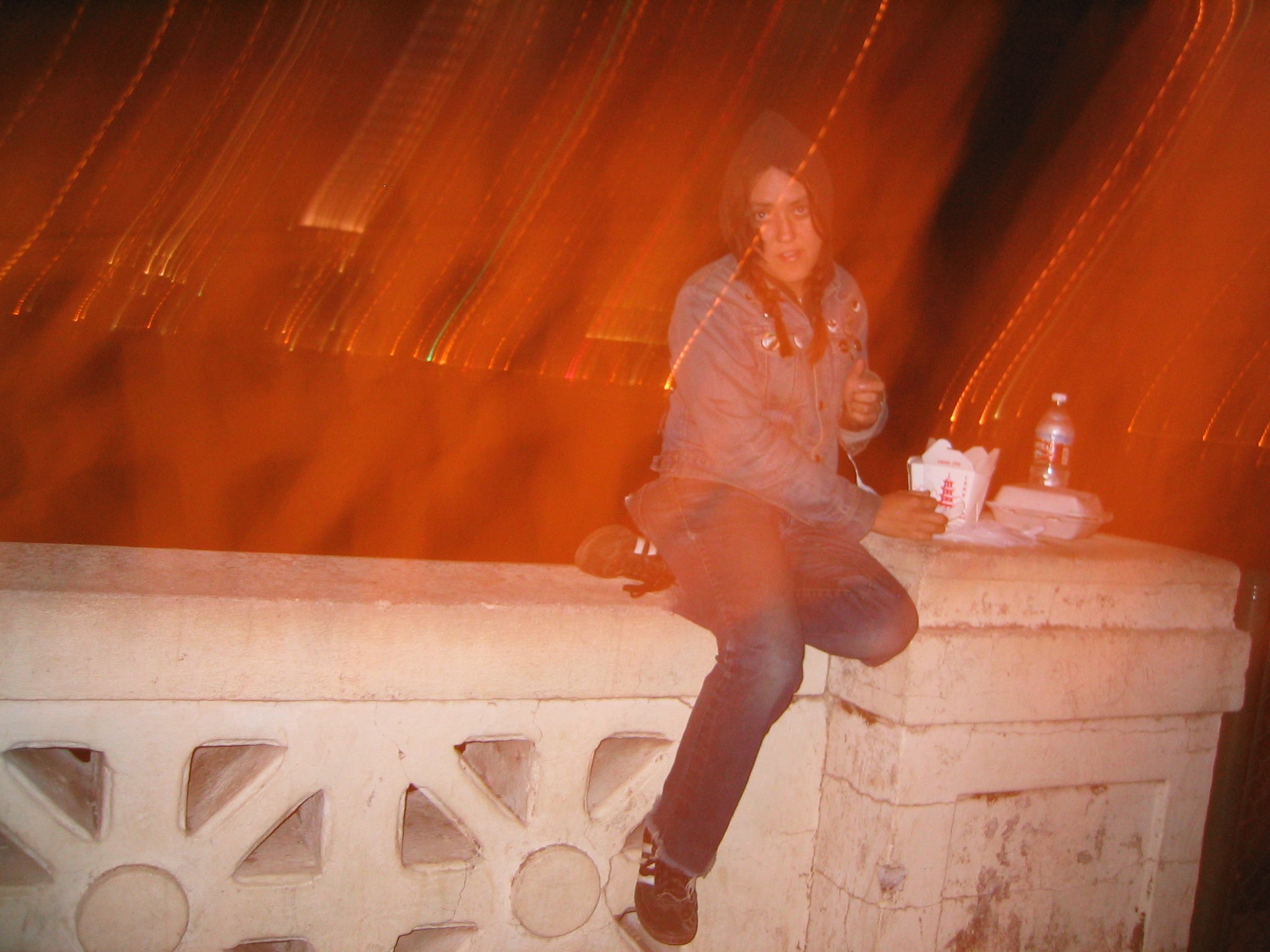 Miss Lana Rebel has been called "the badass matriarch of local dustbowl country." It's an appreciative nod to a songwriter whose presence can cut through the din of a crowded honky-tonk, and a voice that has been likened to ladies such as Loretta Lynn and June Carter. But it's her stripped-down format and a less brassy vocal style that gives her recordings and performances that warm-fuzzy feeling, and for some, an addictive quality.
The songs certainly channel a bit of Golden Era country (think Lefty Frizzell and Hank Williams Sr.) and stay pretty true to traditional country in arrangement with influences from early folk and blues artists like Leadbelly and Woody Guthrie. Lyrically, she shares the narrative qualities of character songwriters such as Willie Nelson, Kris Kristofferson and Townes Van Zandt. Stir in a few of her simple yet contemplative guitar solos, and the outcome is a dusty lonesome sound that is uniquely her own.
Miss Lana Rebel has done extensive touring and has life-long fans in all corners of the states (and some other countries, to boot). Her recordings have enjoyed acclaim from top Country and Americana radio programs including BBC Radio Ulster in Ireland, and Bob Harris Country (seminal presenter for The Old Grey Whistle Test) on BBC Radio 2. She has recorded a live session for BBC Radio One at the legendary Maida Vaile studio in London. She was featured on All Songs Considered for NPR, was chosen as best Northwest Country Artist by KBCS (Seattle) and has charted in the Top 10's at college radio stations in the US.