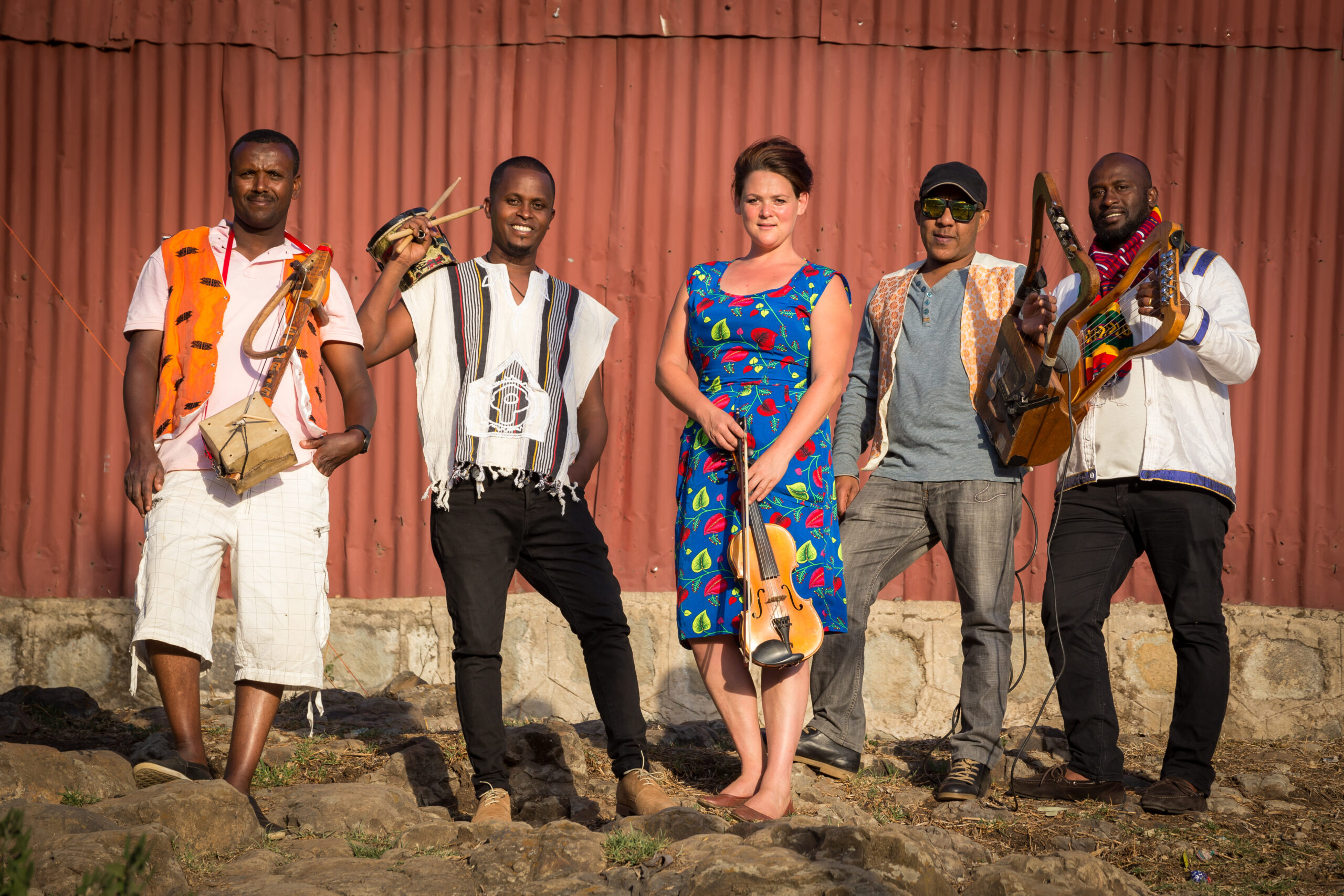 QWANQWA, from the Amharic word for language, plays beloved and rare Ethiopian tunes with a unique twist. Music is the universal language.
The brand new band, "QWANQWA", based in Addis Ababa Ethiopia, is named for this concept. The members vary in age and background, but have come together for a unique and powerful sound with an equally meaningful message. At its core, this band is instrumental, since they believe that to reach the widest audience, a single singer can limit the effect. However, the list of guests and collaborations is long, including both beloved and famous singers such as Fikraddis, Habte Michael, Amelmal Abate, as well as beloved Azmari singers Selamnesh Zemene and Etenesh Wassie. Not limited to only singers, QWANQWA also has invited the virtuoso masinqo player Endris Hassen, the father of washint Johannes Aferwork, Dawit Frew, Ethiopia's foremost clarinetist, and many other treasures of traditional instrumentalists to join them.
The vision of QWANQWA is to reach as many people as possible with their music. Where many groups play at clubs, QWANQWA strives to organize concerts in remote places and unique situations. They know that there are many people who would enjoy their music but would not be able to attend a concert at a club because they can't afford a taxi, that can't get a babysitter, they are too young, they don't drink, or other infinite limiting factors. But music is for all, QWANQWA seeks opportunities to play to as many demographics as possible. Oftentimes, the members have found, the outreach concerts are even more memorable and rewarding than regular club shows.