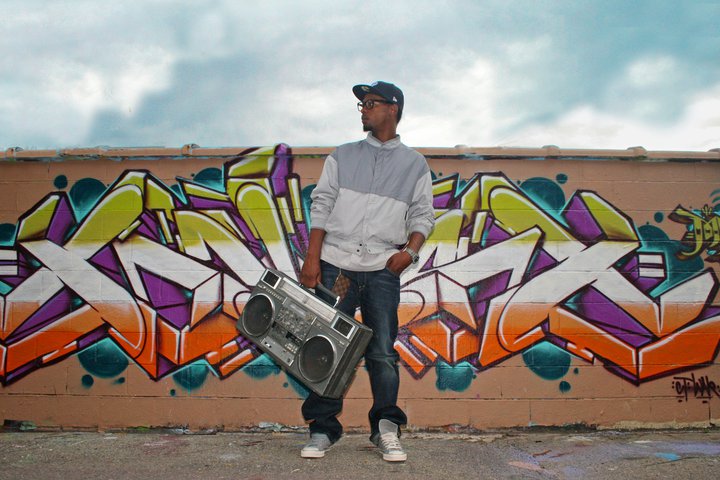 N.E.S. has been rappin' since age 6, creating a high demand for performances at block parties, house parties, and talent shows, winning any and every battle possible! Narada's career in music began as he practiced DJ'ing at the age of 14. Self-taught on the 1's and 2's, he discovered a love for music, which led him to the path of a producer.
N.E.S's first DJ residency was at legendary Essence of Life, which was considered in many circles to be the 'Black Lily' of Chicago. It was in this spot that N.E.S hooked up with the UNI Crew (Drunken Monkeee, Pyro, 360 of the jazz ensemble Hypnotic, Kendall J. Smith and the rest), as well as other emerging Chicago artists who still impact Chicago hip hop and its growth today.
The exposure from the Essence of Life experience opened up the opportunity to become a member of the NUETRONS and USUALL SUSPECTZ, and to establish himself as an emcee and producer, while simultaneously carving his niche as an engineer.
As a member of NUETRONS and USUALL SUSPECTZ, N.E.S has toured nationwide in excess of 300 shows with the likes of KRS-ONE, Cappadonna, Kool Herc, Stalley, The Clipse, Twista, Dead Prez, Malik Yusef, Supernatural, Slightly Stoopid, Tekitha and others.
While pursuing his career in music, N.E.S attended the Institute of Audio Research in New York City in an effort to perfect his skills and soon received his certification in Sound Engineering.
Not only a music professional, N.E.S also developed Beat Shoppers; an after-school program for inner-city Chicago youth aged 13 to 18, designed to educate today's youth on the history of Hip Hop and utilize the culture positively. Beat Shoppers provides several teaching programs including (but not limited to): Production, Song Writing, Performance, the Business of Music and DJing.
In the words of Marcus Garvey, "Up Ye Mighty Race"
PRO BLK. IZA LEGACY!!!